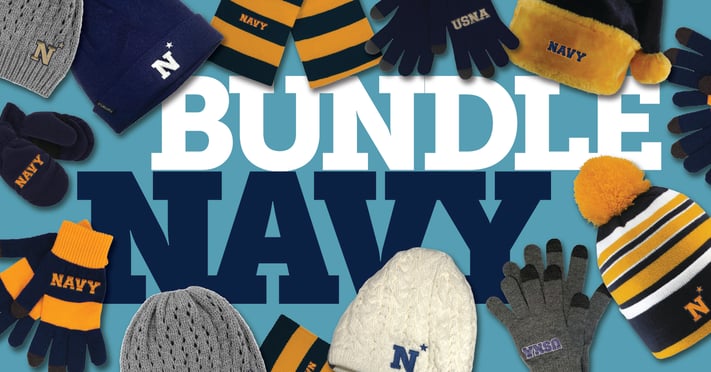 Winter is here, and the chill outside is staying for a while. Right now, people are trying to stay warm. There are lots of ways to warm up when you're inside, but when it's time to spend extended periods of time outdoors, it's important to have the right outerwear.
(Updated for 2021)
It's a common misconception that you lose most of your body heat through your head. Research shows that any uncovered area of the body will lose more body heat than areas that are covered. Therefore, if you aren't wearing a hat, that's where most body heat will be lost. It also means that sage advice about layering and bundling up was right. To retain body heat and stay as warm as possible, a full arsenal of gear is required.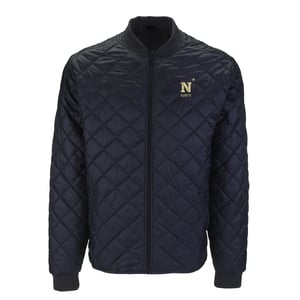 The first line of defense is a good jacket or coat. Insulating your torso and arms will provide a high percentage of coverage and effectively trap body heat. When it gets dark, damp, and truly chilly outside, heavy-duty solutions are warranted. The Stadium Jacket blocks the cold with a fleece lining and blocks the wind and rain with a polyester, water-resistant outer layer. The elastic waistband and cuffs help keep body heat in and the elements out. Or check out the quilted Everett Full Zip Jacket for a more stylish heavyweight option.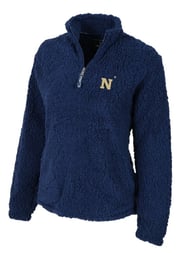 Ladies will appreciate the Women's Full Zip Lightweight Hooded Jacket, which is comfortable, but light enough to work out in. For more of a cozy feeling, the Sherpa Quarter Zip Pullover (picture to the right) combines fleece with an ultra plush look and feel.
The body will lose significant heat through evaporation. Wet clothing increases heat loss through both evaporation and conduction. Therefore, it is important to keep the clothing underneath your outerwear dry. For those damp days, coats and jackets that are water-resistant are necessary. The Men's Pullover Stretch Anorak repels water and is wind-resistant. Women will appreciate the water-repellent finish of the Club Jacket.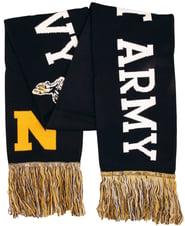 If you are not using a hood to keep the warmth in, a warm knit or fleece hat will work wonders for keeping your head and ears protected - but don't forget your neck! A scarf adds an extra layer of warmth and style. Show your support for the Naval Academy Midshipmen with this Beat Army Reversible Scarf, bringing together Navy pride and a sense of old school tradition and fun.
One of the body's responses to cold is to reduce blood flow to the extremities, leaving your fingers and toes in danger of frostbite, so don't forget about gloves. In the smartphone age, gloves can be impractical. No one wants to remove a glove to use their phone. That problem is solved with smart touch sensitivity. The Rugby Stripe Smartphone Touch Gloves keep hands warm and allow for smartphone use - perfect for times when you need to send a quick text or answer a call while you're out. Find these smart touch gloves in two new colors - gray and navy. If you are looking for a versatile smart touch glove, enjoy these Flip Top Knit Mittens, which can be worn either as gloves or mittens. Switch back and forth depending on the weather!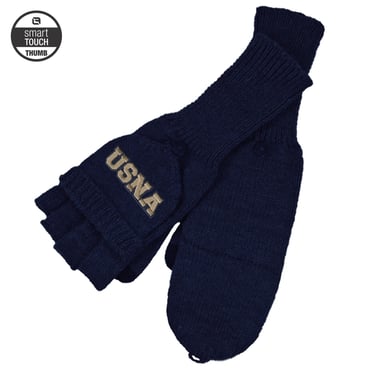 Purchases from Navyonline.com will not only keep you warm and stylish in authentic USNA merchandise, but 100% of the proceeds go back to the Brigade of Midshipmen to fund activities throughout the year.