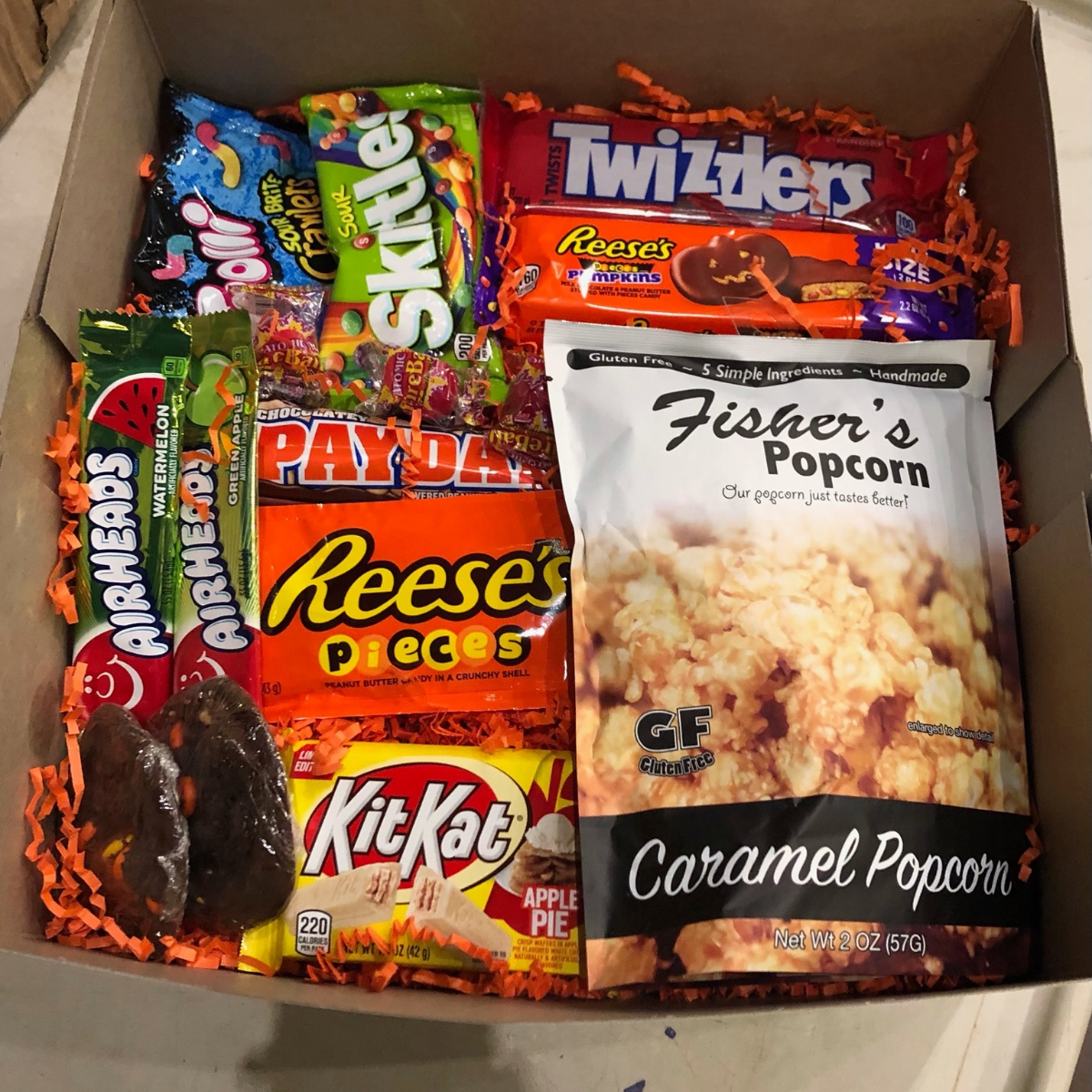 The Midshipmen at the United States Naval Academy give 100%, so they need to stay fueled. Our future Navy and Marine Corps Officers deserve an occasional treat. To aid in keeping them motivated and ready, the Naval Academy Business Services Division offers care packages known as Snacker-boxes.
There's a wide variety available, so your Midshipman can look forward to some snacks that best fit their palate. We offer our four original Snacker-boxes and Seasonal Theme Snacker-boxes.
For those that love salty snacks, the "Old Salty Snacker-box" is the preferred choice, with popcorn, chips, peanuts, and more. The "Hi-Energy Snacker-box" is ideal for those in need of a power boost. Inside this package, your Midshipman will find energy bars, fruit snacks, and more goodies to keep them energized.
If your Midshipman has more of a sweet tooth, we have a Snacker-box for them as well. The "Sweet Tooth Snacker-box" has an assortment of candy bars and gummies - perfect for a little sugar rush. Finally, the "Cookie-box" has four dozen (you read that right, four DOZEN) delicious
cookies, freshly baked right here on the Yard at Drydock Restaurant; Chocolate Chip, Peanut Butter, Snickerdoodle, Double Chocolate, and Oatmeal Raisin. You can add a Birthday Cupcake, a dozen cookies, or even TWO dozen cookies to any Snacker-box or Cookie-box as well!
This year, we introduced our seasonal Snacker-boxes. Surprise your Midshipman with a "Thanksgiving Snacker-box" with Autumn-themed snacks, candy, baked goods, and more.
America's Game is right around the corner! The "Beat Army! Snacker-box" will be here soon, with blue and gold treats, an exclusive game day cup, and more. Check out the Naval Academy Club website to make your choice and place your order!
We are designing new Snacker-box varieties for the new year, so be sure to keep an eye out for more delicious options. All purchases of Snacker-boxes, as well as Navy apparel and souvenirs at Navyonline, support the morale and welfare fund for the Brigade of Midshipmen. Thank you for your purchases!