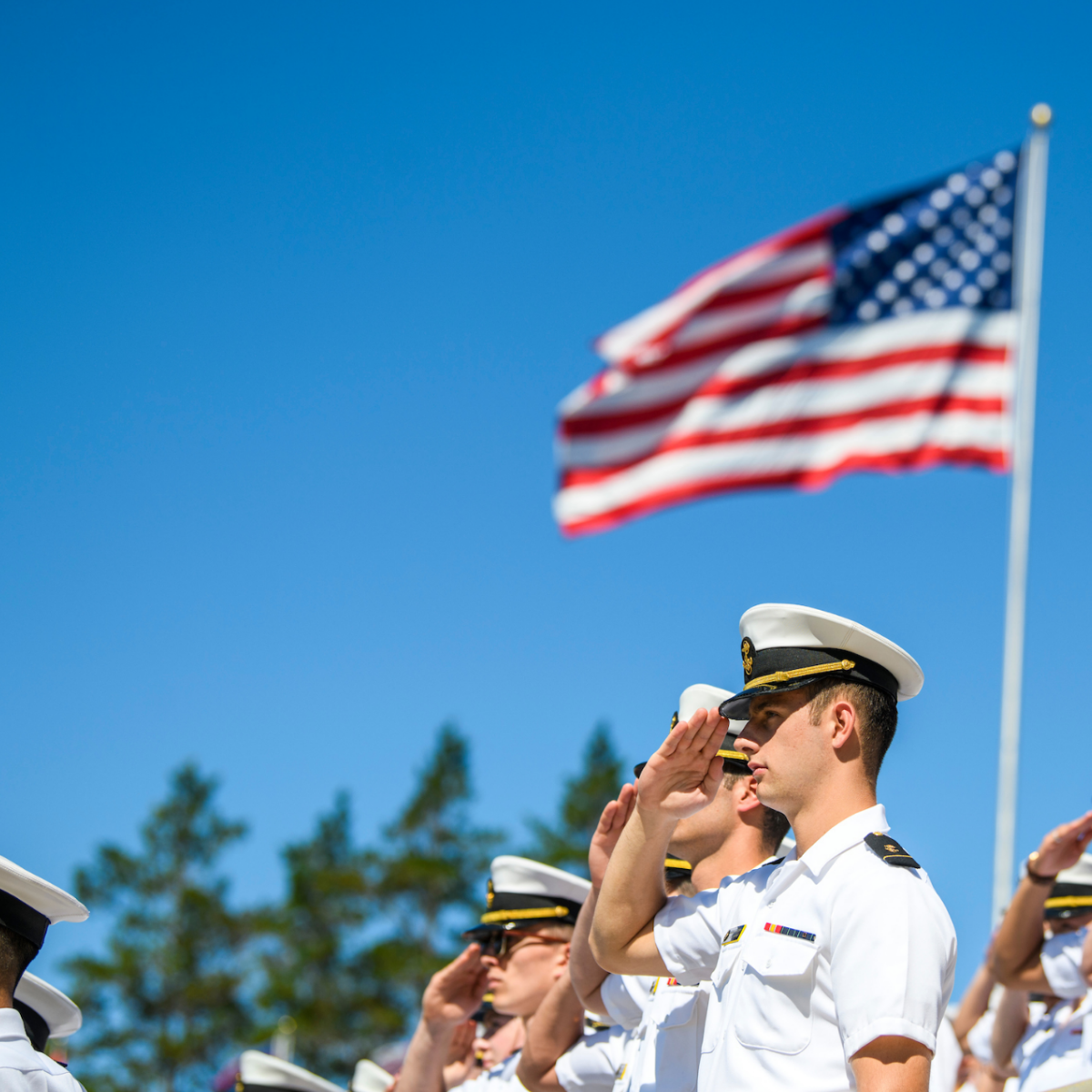 The United States service academies are institutions of higher learning designed to educate young men and women and also prepare them for the challenging position of serving in the U.S. Armed Forces as highly capable and effective officers. Ranked as one of the best colleges in America by US News, the United States Naval Academy (USNA) is also the most competitive of the five service academies. On average, only 8% of applicants receive an appointment to become USNA Midshipmen.
An appointment to the Naval Academy begins the four-year process of preparing USNA Midshipmen for service in the U.S. Navy or Marine Corps. Navy and Marine Corps officers are specially-trained leaders responsible for the management of ships, aircraft, weapons systems, and personnel. Therefore, the Naval Academy is focused on ensuring these future Navy Ensigns and Marine Corps Second Lieutenants are qualified to perform their duties upon commissioning.
This objective is so critical that USNA's mission statement expressly states it. The mission statement begins with, "To develop Midshipmen morally, mentally, and physically and to imbue them with the highest ideals of duty, honor, and loyalty in order to graduate leaders who are dedicated to a career of naval service…."
To accomplish this mission, the program of study that USNA Midshipmen follow develops junior officers in multiple ways. The core academic courses and military training all USNA Midshipmen receive teaches the intellectual and professional leadership skills required of Navy and Marine Corps officers. These skills include communication, conflict resolution, task management, and managing relationships.
The Naval Academy's core curriculum focuses on the areas of math, science, engineering, and the humanities. The foundational knowledge obtained through study in these subjects results in leaders who can think critically about situations and circumstances. And regardless of major, the core program ensures that USNA Midshipmen are well-prepared to serve in any of the Navy's warfare communities.
In contrast to most public universities, the number of academic majors offered to USNA Midshipmen is significantly fewer. At the Naval Academy, majors are limited to those areas applicable to naval service, with heavy focus on science, technology, engineering, and mathematics (STEM), including majors such as Chemistry, Oceanography, Nuclear Engineering, and Cyber Operations. Across the disciplines of their specific major, USNA Midshipmen take a deeper dive into an academic subject and further develop expertise.
However, an academic education is just one way the Naval Academy prepares the student body to become well-rounded military officers. Outside of the classroom, USNA Midshipmen participate in parades, athletics, clubs, community service programs, and other extracurricular activities.
Parades at USNA are more than spectacular shows for military dignitaries and tourists. Precision is an integral part of military life, and serves to instill good order, discipline, and unit cohesion. These attributes do not occur by accident, but are instead learned from practice and dedication to working together toward a common goal.
Physical readiness is also a requirement of military officers. Midshipmen must meet minimum physical requirements during all four years at USNA, and pass the Physical Readiness Test (PRT) each semester. Classes which contribute to this include boxing, wrestling, swimming and martial arts. Through organized athletics, the Naval Academy also promotes these physical development requirements. Athletic programs available to USNA Midshipmen include a wide variety of intercollegiate, club, and intramural sports.
And finally, the summer months between academic years aren't spent at home catching up with civilian friends. It's during this time that academics are applied to the real-world and USNA Midshipmen have the opportunity to see and participate in U.S. Navy fleet operations. From going to sea on board a ship or submarine, spending time at a helicopter or fixed wing aircraft squadron or in the field with the Marines, they get a taste of what active duty life is all about.
USNA Midshipmen graduate with the knowledge necessary to successfully work in their field of study, the skills required of a military officer, and the potential "...to assume the highest responsibilities of command, citizenship, and government."