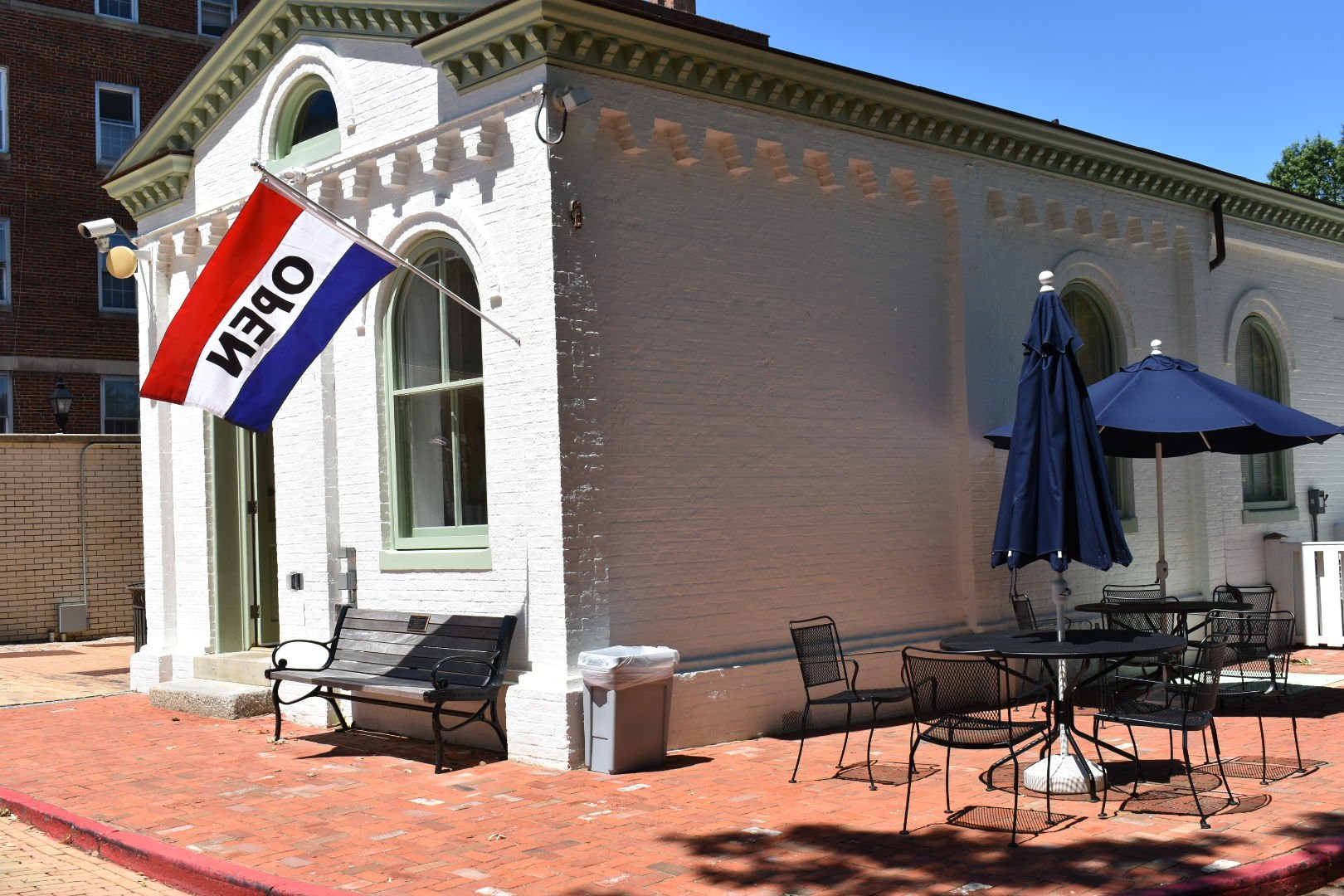 The United States Navy runs on coffee. Famous for always being strong and hot, Navy coffee fuels sailors needing a boost of energy to start their day, or to remain warm and alert as they stand watch.
Popular coffee lore even claims to have roots in Naval history. In 1914, Secretary of the Navy Josephus Daniels issued General Order 99, prohibiting alcohol aboard U.S. Navy ships. The impact of Daniels' order was that coffee suddenly became the strongest drink onboard. It is rumored that shortly thereafter, none-too-happy sailors began referring to it as a "cup of Joe."
Whether the cup of Joe story has any fact or not, the popularity of coffee within the Navy remains high. The Naval Academy Business Services Division (NABSD) is happy to provide enthusiasts of coffee and Naval history the opportunity to enjoy the two together when they visit the new coffee shop, Naval Academy 1845 Coffee, located at Gate 3 between the Chapel and the Naval Academy Club.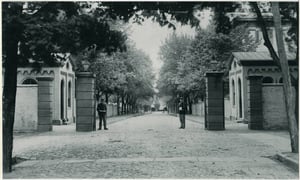 The new 1845 Coffee Shop resides in one of two small buildings just inside Gate 3 at Maryland Avenue, constructed as gatehouses in 1876. The one on the left has an addition, built in 1881. These are the only buildings remaining on the Yard from the 19th century, and are part of 11 acres purchased for the expansion of the USNA in 1853. These buildings have been used, for most of their existence, as gatehouses for the security force assigned to the Naval Academy, including the Yard master-at-arms, the U.S. Marines, the Naval Academy police force, U.S. Navy shore-patrol, and in more recent years, the Department of Defense police.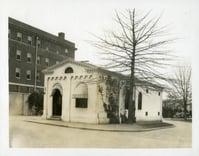 The brickwork of these historic buildings was laid with mortar made from oyster shells, common at the time in the Maryland and Virginia Tidewater region. Remarkably, the wood cornice and arched top windows are the originals. They were preserved and carefully restored in 2016 and 2017 in an effort by Naval Facilities Engineering Command (NAVFAC), architects from Citadel DCA, and the Tower Company.
The transformation of one of these historic buildings into Naval Academy 1845 Coffee was made possible through the combined efforts of several NABSD business units and local Annapolis businesses which are NABSD Approved Business Partners.
Take a look at the new 1845 Coffee mugs available now!
NABSD operates on the principle of business unit and departmental interoperability. That being said, sincere appreciation goes to the following NABSD units/departments that make 1845 happen:
Facilities for assisting with vendor access, design, and construction
Contracting for procuring all the goods and services required
Warehouse for daily delivery of baked goods
Drydock for equipment and floor plan design
Naval Academy Club for both design and day-to-day operations
Special Projects for logo design, flyers, and advertising
Gift Shop for facilitating merchandise sales
Visitor Center which also assisted with advertising
Midshipmen Store for the design and production of 1845-branded coffee mugs
NABSD for their support on Opening Day and during Commissioning Week, along with the Academy for their continued patronage
Participating local Annapolis business partners include:
Ceremony Coffee, a local roastery focusing on freshness that also believes coffee should be something special. Ceremony Coffee is creating an exclusive 1845 blend to commemorate the partnership. All specialty coffee equipment was acquired through Ceremony, in addition to their assistance with equipment installation, barista training, and menu development.
Great Harvest Bread Company, in West Annapolis, known for baking phenomenal bread, provides fresh, locally baked goods daily.
Signcraft Annapolis, a full-service graphic design firm, produced and installed all Naval Academy 1845 Coffee signage.
In the near future, our loyalty program will be available. Be sure to join when visiting the new Naval Academy 1845 Coffee shop. Patrons will also be able to bring their own coffee mug for additional discounts or purchase a mug and other 1845 imprinted merchandise.