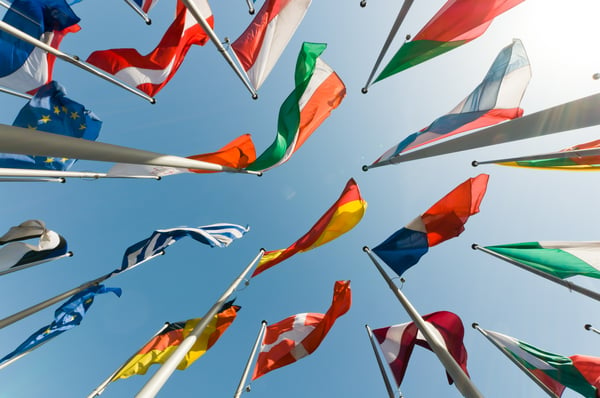 In a letter written by John Paul Jones, he noted that "It is by no means enough that an officer of the Navy should be a capable mariner. He must be that, of course, but also a great deal more". The world in which John Paul Jones fought and commanded ships bears little resemblance to the contemporary global environment, yet his view regarding the qualifications a Naval Officer must possess is still relevant today.
The United States is one of just a handful of countries with a naval force capable of international influence. It's sheer size and technological supremacy enable the US Navy to have a worldwide presence that is unmatched. In its position as a maritime superpower, the US Navy's role is critical to US foreign policy, supplying the vital capabilities of forward presence, deterrence, sea control, power projection, and humanitarian aid.
It requires well-rounded leaders to command such a formidable force in the modern world. As such, Naval officers must have an in-depth understanding of current global affairs. One of the events designed to support that development is the Annual Naval Academy Foreign Affairs Conference (NAFAC).
Beginning in 1960, each spring, the United States Naval Academy (USNA) has hosted an annual meeting of undergraduate students from across the country and around the world to gather together to debate some of the most intricate and difficult issues democracy is confronted with today.
Since that first year sixty years ago, the conference has grown to become one of the leading undergraduate conferences in the United States. However, its size is intentionally limited. Attending delegates are held to just one hundred and fifty. Keeping the conference small better facilitates the discussion groups, which are a central feature of the event and maintain a productive seminar format.
The week-long experience provides midshipmen with the opportunity to interact with peers attending from more than two dozen countries. During the roundtable discussions, ten university delegates, two or three foreign delegates, two Midshipmen delegates, a Midshipman moderator and two senior advisors come together to engage in conversations that will develop a deeper understanding of global issues.
The theme for the 2020 NAFAC conference is War, Peace, and the Gray Zone, where participants will explore the practices of covert deception, disinformation, and deniability employed by world powers that challenge the US but do not warrant traditional military action. In this information age, the "battleground" is taking place in the gray zone of the digital realm with adversaries like China, Russia, Iran, and North Korea who are proving to be quite adept at disruption and information warfare.
The NAFAC Opening Keynote speaker this year will be Admiral James G. Foggo, III, Commander, United States Naval Forces Europe-Naval Forces Africa Command, and Allied Joint Force Command Naples. This prestigious conference has had no shortage of laudable speakers in recent years. Speakers at past events have included: President George H. W. Bush, Vice President Joseph Biden, Stephen Hadley, former Secretary of State Madeleine Albright, former Secretary of State Condoleezza Rice, former Secretary of Defense Robert Gates, General Wesley Clark, Ret., Charles Krauthammer, Sheryl Sandberg, and former Secretary of State Hillary Clinton.
Organized and run by USNA Midshipmen, the conference provides these future officers with an opportunity to lead a high-level event by managing transportation, housing, meals and entertainment for delegates and attendees, including esteemed international representatives and flag level guests. Midshipmen also serve as moderators, and presenters, with a small number taking part as delegates.
The 2020 NAFAC was intended to take place on the grounds of the US Naval Academy in Annapolis, MD this April 7th-9th, but has been cancelled this year due to public health concerns associated with COVID-19.