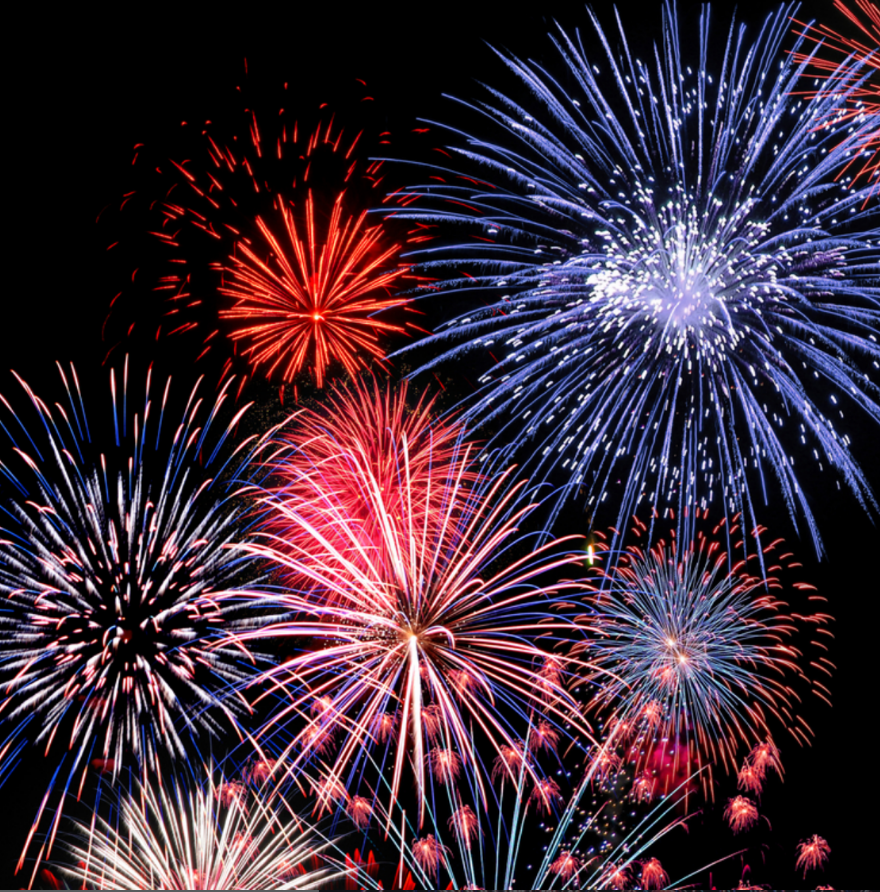 Red for hardiness and valor. White for purity and innocence. Blue for vigilance, perseverance, and justice. These values are the makings of Old Glory. The 4th of July is synonymous with the American flag. In fact, flags, fireworks and the Fourth have gone together since the first year our Independence Day was celebrated, in 1777. John Adams wrote to his wife Abigail that he wanted Independence Day to be "celebrated with "Pomp and Parade...Shows...and Illuminations," and this spectacular declaration set the stage for many more heart-pounding, spirit-raising parades, parties, and holiday weekends for years to come.
While fireworks are a festive way to light up our celebrations, it's fun to keep the excitement going and fly those flags every chance we get, especially when they have an extra meaning in addition to celebrating the U.S. 100% of the proceeds from the items purchased on Navyonline, including flags, go back to the Brigade of Midshipmen. Not only can you show patriotic pride, but you can show the Midshipmen your patriotic support!
Wear Your Red, White and Blue
Wear Old Glory on your sleeves (or more accurately, your chest). Pull on this hefty sweatshirt when the sun dips down and you settle in to watch the spark-tacular fireworks show. Not only does the sweatshirt proudly render the USNA logo with a flag motif, but the hood features more flags on the inside!
For a casual hat that also sports the stars and stripes, this simple flag cap will keep the July sun and sweat out of your eyes and bring that laid-back summer feeling to whatever you're doing. Pair it with an Americana pocket tee that's a beautiful tribute to the Navy and our country.
On the Go With Old Glory
You can drive down the street in your own Fourth of July parade with these fun mini ambassador car flags. When you're out
and about, place a Navy American flag decal on your car, water bottle, or anywhere you want to show your spirit. These flags are perfect for the Fourth, and they're also a great way to support our country (and the Brigade of Midshipmen) every day.
To "red, white and blue" up your day, you can also don these wear
able accessories. Nothing says "fire up the fireworks and get the grill ready" like a bangle with the stars and stripes swirling around. This flag roll on bracelet is a fun and fashion-forward way to show your spirit!
For those with a more formal event, classic flag cufflinks take your attire to a new level of national pride, and they go with absolutely everything.
Find these and other wonderful finds right here on the site. Remember that the best part of your purchase is the fact that it supports the Brigade of Midshipmen. Every cent you spend is a cent for them. Thank you for your support and have a great Independence Day!