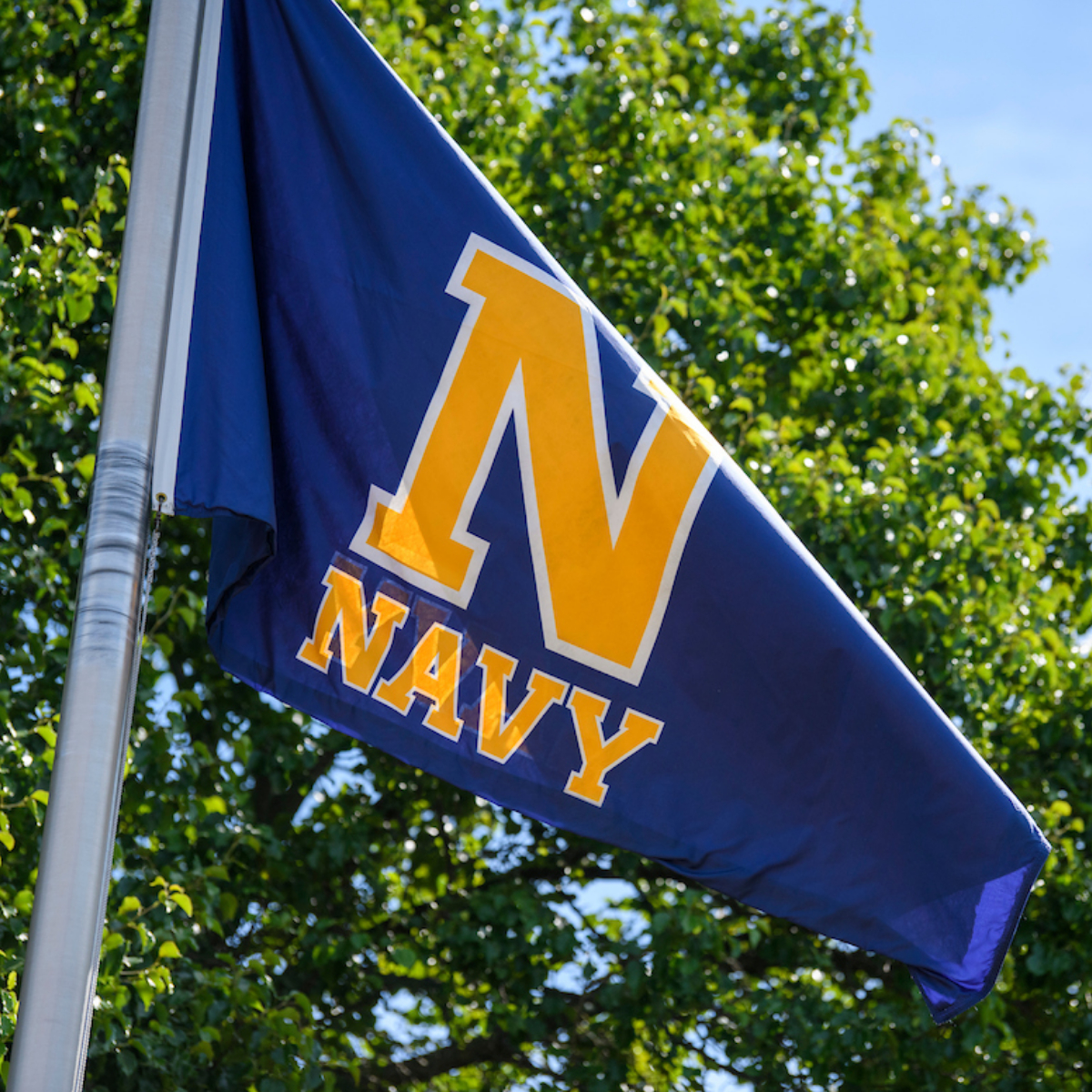 Summer's here! It's a great time to rejuvenate, relax, and ready yourself for all things Navy! While enjoying the outdoors, as well as your deck, porch, or pool, take a look around. You can spice up your view with a myriad of treasures from the Naval Academy and show your pride, service, and support for the Brigade of Midshipmen at the same time. You'll find just a few ways to add that Navy style and spirit to your home below.
Navy Lives Here
Welcome your Midshipman home and celebrate their service at the Naval Academy, or show your pride in your alma mater, by hoisting one of these many spirited flags:


Make a Go Navy Garden
Beautify your gardens and claim them as your own with a garden flag or banner. Don't worry about having a green thumb; the best colors for a Navy garden are blue and gold! You can choose from some of the options below, and more can be found on Navyonline.com.
Full-Size Garden Flags
Add style and identity to your home's exterior gardens by adding the blue and gold to your landscape. Visitors and family will be delighted that you support the Brigade of Midshipmen, our future military leaders. While decorating your garden, consider this Anchor Garden Flag or this Banner Garden Flag to display your heartfelt pride and honor!
Mini Garden Flag
You can also choose to display the Mini Garden Flag. Small but mighty, this flag is a great way to display USNA pride with a little fun, understated décor, and still sport the blue and gold inside or outside your home. Fly this flag in potted plants, on patios, and more!
Don't Forget the Gnome!
Did you know that these little garden gnomes are symbols of good luck? They were originally deployed to protect buried treasure and minerals, and even now they look out for livestock and crops from the eaves of barns and edges of gardens. Plant one in your garden for good luck! Besides, every respectable garden should have one, especially when it looks out for the Brigade of Midshipmen.
Make Your Summer Day Navy
With so much REAL Navy gear, you can show your Navy Pride all day long. On hot summer days by the pool or on the beach, stay fresh with these large, soft velour Navy stripe towels. You can also spread this anchor throw blanket, or our N* throw, for a picnic on your yard - or relax and enjoy the coziness inside with the cool air conditioning and a good summer read.
Put Your Navy Pride on Display
The little things mean a lot. You can show off your USNA pride with a decal declaring yourself the proud parent of a USNA Midshipman. Or, add a "Fear the Goat" decal to your car to get that team spirit on every drive.
There are so many ways to show your Navy love. And the best part about bringing some of the Yard home is that you'll also be supporting the Brigade of Midshipmen. 100% of proceeds from all of these items go back to support the Brigade, so you can show your support and get some great gear at the same time. For more fun and spirited ideas to bring the Yard inside your home too, start here.