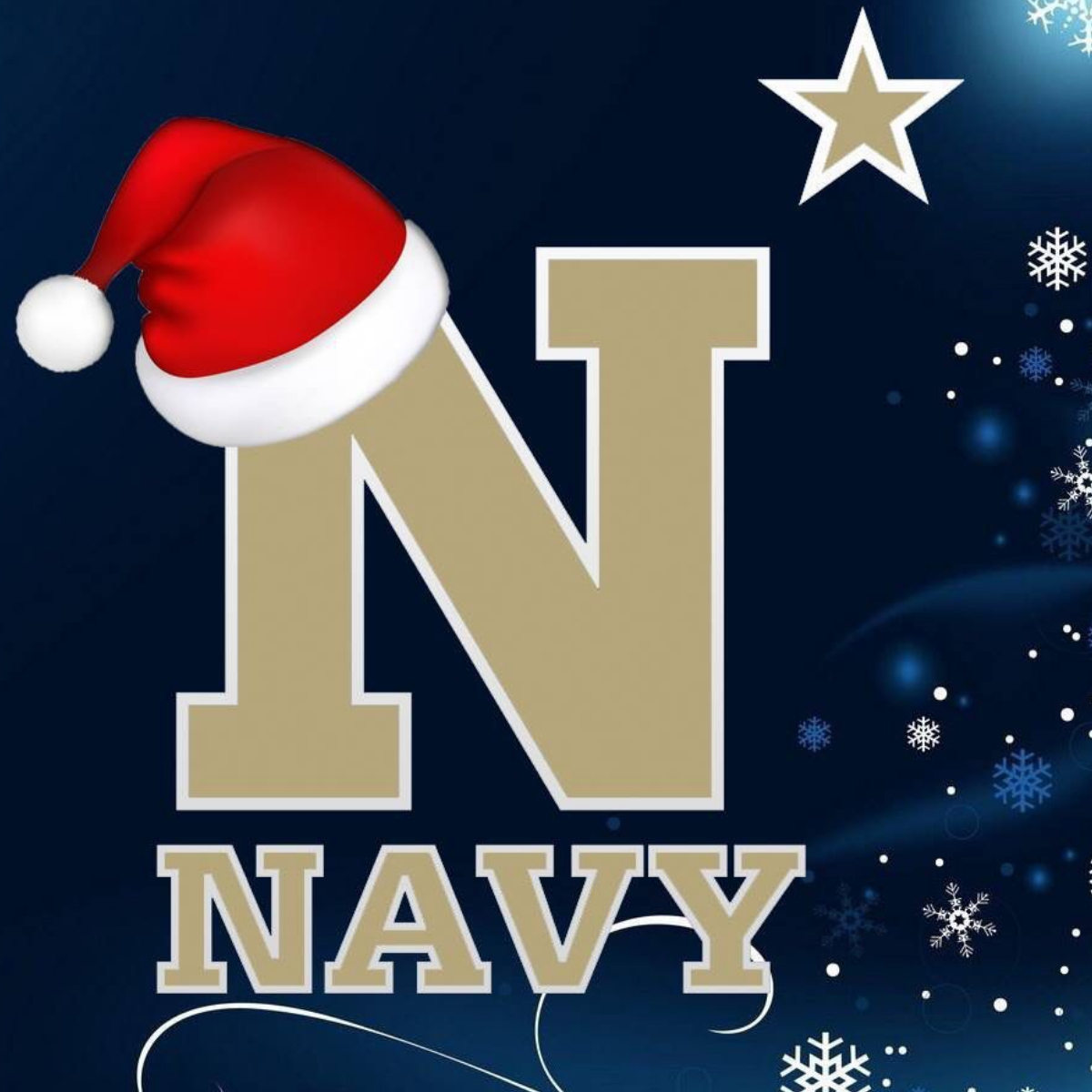 With the chaos of Black Friday now behind you, you've undoubtedly made significant progress toward obtaining all those big-ticket wishlist items. However, giving should be less about snagging the latest holiday deals and more about finding thoughtful gifts matched perfectly to the recipient.
Little, unexpected surprises make wonderful stocking stuffers that everyone is sure to love. Rather than filling the family's stockings with candy, lip balm, or cheap trinkets, opt for fun and unique merchandise with a Navy theme this year.
If you haven't had the opportunity to visit the Yard and pick up some coffee from the new 1845 Coffee shop, select logo merchandise may be ordered from Navyonline. Early Christmas morning coffee will stay piping hot in this exclusive 1845 Coffee House tumbler.
Though the football season is nearing an end, Navy sports fans can show their support year-round. Decals are available for a variety of USNA athletics, including football, basketball, and softball. Made from high-quality, UV-resistant materials, the decals are designed to last, and may be placed virtually anywhere. A temporary alternative to show your Navy pride on game day could be the Mini Ambassador Car Flags. These are good for placing on hoods or trunks, and they won't cause damage to vehicle paint.
Socks are always a classic stocking stuffer. Turn that perennial stocking gift into something your loved one will enjoy with these fun Core 2 Socks!
Even the littlest USNA fans can get in on the fun. New parents will enjoy dressing their babies in this adorable N* Onesie. Keep toddlers warm with an Elfie Toddler Hat or pink knit beanie.
Holiday ties need not be tacky. This N* Silk Tie features a classic design with a subtle display of Navy pride, making it perfect for everyday business wear. Perhaps one of the most unique USNA-themed gift items is this USNA Silk Satin Scarf, which gorgeously displays the Academy's historic architecture.
Those wanting to add a little sparkle to fill stockings may choose from our selection of fine jewelry. Ladies with charm bracelets will be delighted to add a sterling silver anchor charm or N* Blue Bead to their wrist.
Purchases of stocking stuffers from Navyonline.com will not only help to quickly wrap up holiday shopping with authentic USNA merchandise, but they will also support the extracurricular activities at the Academy. One-hundred percent of the proceeds go back to the Brigade of Midshipmen to fund activities and events throughout the year.