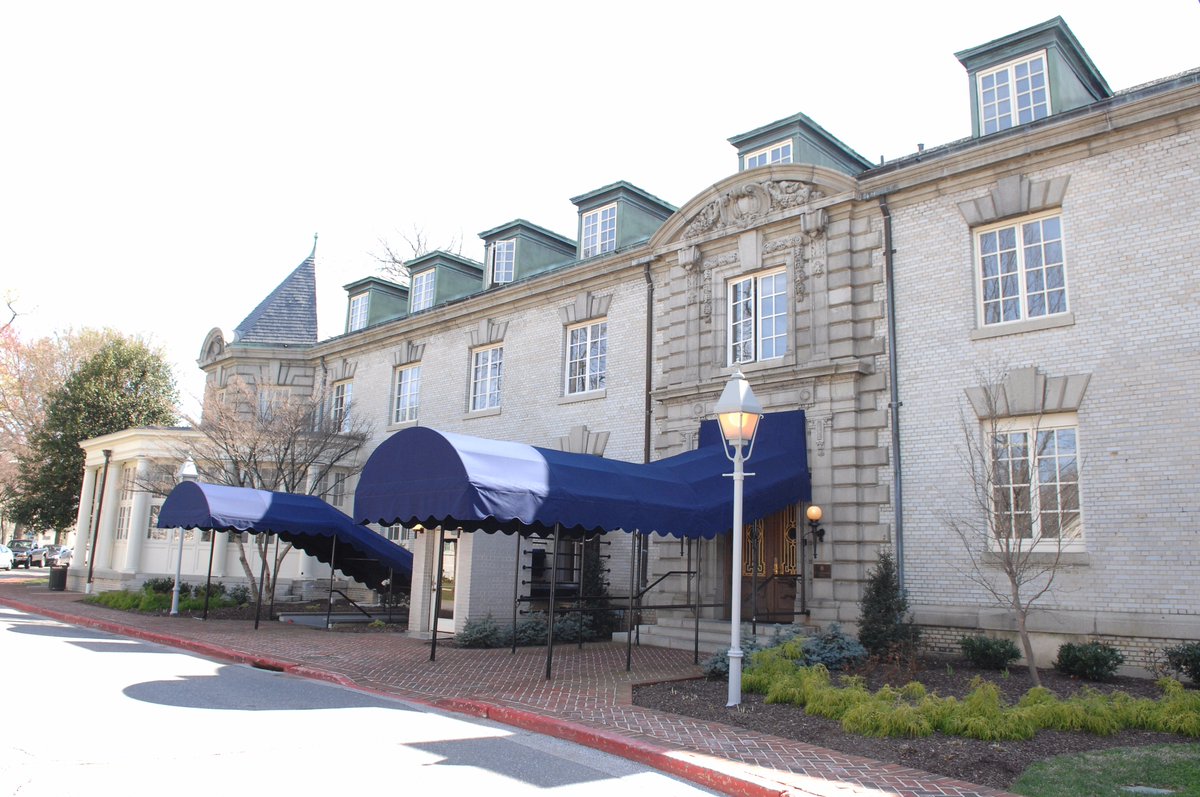 The term "club" is related to the Old English noun "clump". First used in the 1660s, it referred to a gathering in mass for social discourse or to promote a common interest. It's a word whose definition has remained largely consistent over the centuries of an evolving language. Today, Merriam-Webster defines it as "an association of persons for some common object usually jointly supported and meeting periodically". However, an alternate definition also describes a club as the meeting place of a club of persons. Therefore, a club can be a group of individuals who share a common interest as well as the physical location in which they meet.
For those who share an interest in the United States Naval Academy (USNA), there is both a membership organization to join and a physical venue where members of the club can gather together. It is proudly named the Naval Academy Club.
Members of the Naval Academy Club share an interest in the USNA and are committed in their support for the Brigade of Midshipmen. Club members and their families enjoy all the amenities similarly offered in a military officer's club. From casual dining at the beautifully restored, The Alley Restaurant, to relaxed socializing with other members at the Club bar, the Naval Academy Club's historic venues and first-class service offers incredible value.
Membership in the Naval Academy Club offers additional benefits. Club facilities may be used for private catered events, such as weddings, private parties, meetings, and other special functions. Members also have access to happy hour specials and exclusive club dining events, like Sunday Brunch, a variety of holiday and specialty dinners, and wine pairing nights. Ongoing savings on dining include discounted lunch pricing and weekly specials featuring innovative and fresh seasonal menus created by the Executive Chef.
The benefits of membership are not restricted to dining and social events. Members also receive retail discounts at the USNA online store in addition to access and shopping privileges at the prestigious Midshipmen Store.
Additional facilities open to Navy Academy Club members include The Club at Greenbury Point. Located next to the Naval Academy golf course, this ideal catering venue features a full bar, large screen televisions and shuffleboard.
Naval Academy Club applicants must meet membership eligibility criteria, however, membership is open to a wide variety of individuals who may fall into more than one of the many eligibility categories. Active duty, retired military, Federal Government civilian employees, and USNA faculty are all eligible. Members of other Navy organizations and clubs, parents of Midshipmen, Midshipmen, Midshipmen sponsors and others are often also eligible. A detailed list of all those eligible to apply may be found on the Membership Eligibility Form. Annual fees vary depending on membership category and range from $25 for Midshipmen to $150.
The Naval Academy Club, dining establishments, and various retail shops at the USNA are operated by the Naval Academy Business Services Division (NABSD). Providing a wide variety of products and services essential to Naval Academy life, the NABSD is essential to every Midshipman's USNA experience. All profits raised through the sale of goods and services operated by the NASBD are used to support the Brigade of Midshipmen. The NASBD provides critical funding for club sports, extracurricular activities, and other Midshipmen quality of life functions.
Naval Academy supporters can give back by shopping and dining at NASBD operated establishments, like the Naval Academy Club's, The Alley Restaurant. Show your support for the USNA and meet others who share an interest in the Brigade of Midshipmen by joining the Naval Academy Club.