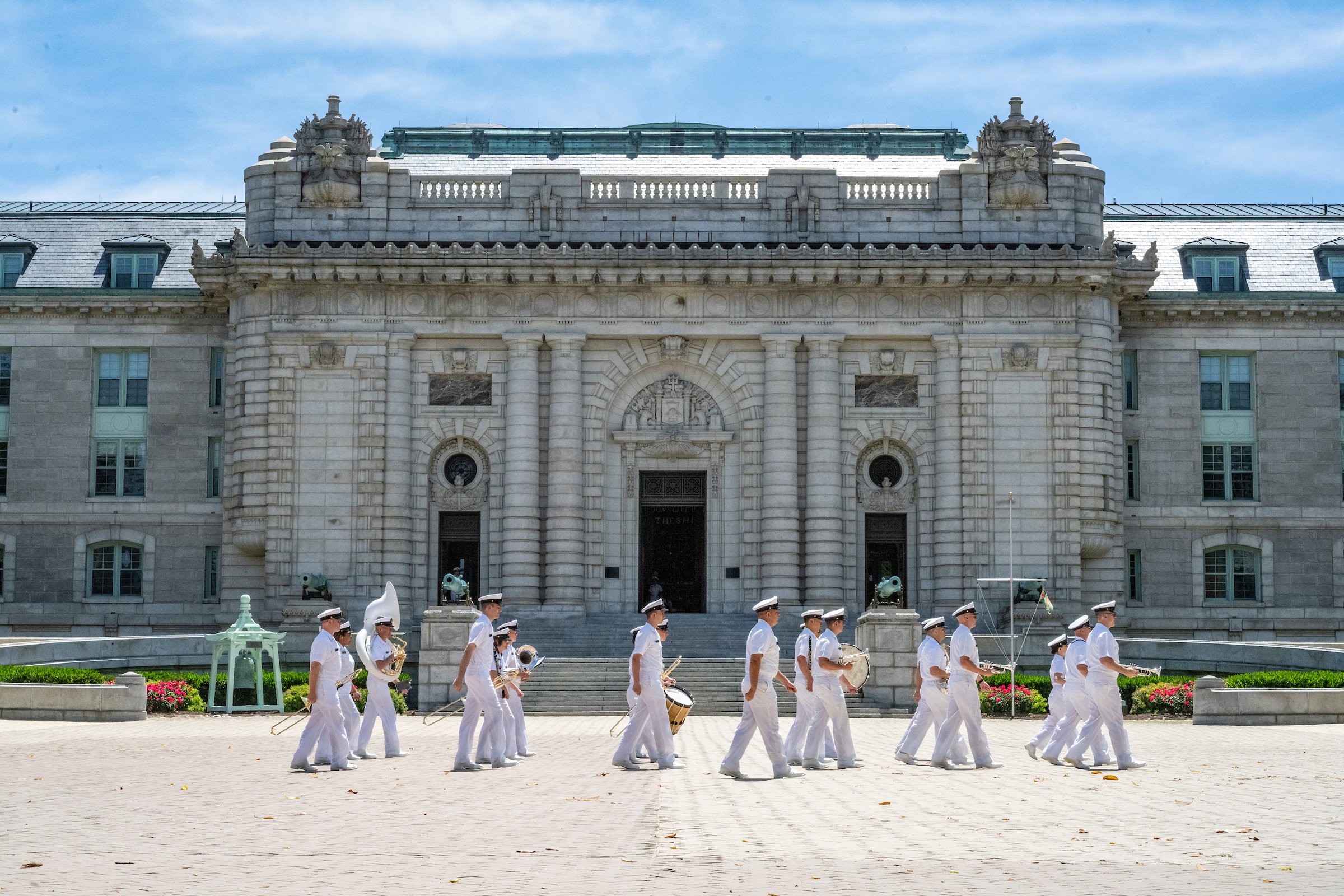 English is an imprecise language. Its ambiguities and vagaries lead to varied interpretations. A case in point, the word "home" can have many meanings depending on the context. At the core, its most basic definition is the physical dwelling in which one lives and where possessions are kept. But "home" may also refer to a physical location or region that one has a relationship with or an affinity to. And two diverse places might be "home" at the same time. The city where one is born or raised can be thought of as "home" as much as an adopted location may be.
On a purely emotional level, however, "home" may also be an environment where one feels a sense of belonging and is comfortable with the surroundings. For the Brigade of Midshipmen, Bancroft Hall represents "home" as defined by many of these varied interpretations. Not only does it serve as the physical structure where midshipmen eat, sleep, and study, but it's a place where they are surrounded by others who provide support and encouragement, leading to that sense of belonging.
In this second part of the Bancroft Hall Blog Series, we focus on how Bancroft Hall truly is home to the midshipmen. From their first couple hours on the Yard, to late nights studying, and even visiting the dentist, Bancroft Hall has just about everything midshipmen might need.
Named after former Secretary of the Navy, George Bancroft, Bancroft Hall, or as the Midshipmen kindly refer to it as Mother B, is the largest academic dormitory in the United States. For the more than 4,400 midshipmen attending the United States Naval Academy, it is the place they call home. But Bancroft Hall is much more than student housing, it's a self-contained small city buzzing with activity.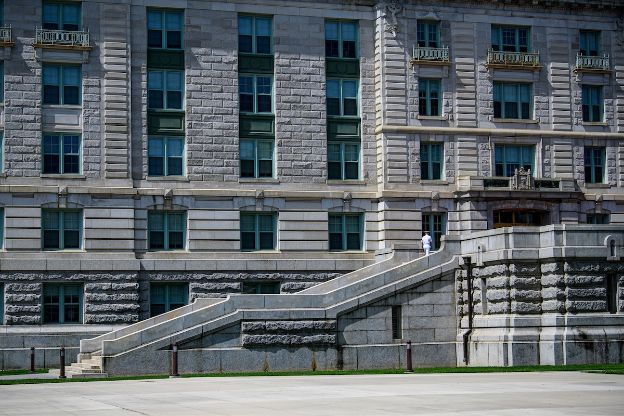 All the facilities necessary for daily life may be found within Bancroft Hall's 1,700 rooms and 4.8 miles of corridors. Several amenities are common to college dorms, such as laundromats and dining facilities, but others are unique. Midshipmen never need to leave the building should their activities include a visit to the gym, stopping by the bank, picking up a uniform item, or even a dental appointment.
Within Bancroft Hall, midshipmen are grouped so they room with the other members of their 150-person company. Companies are the heart of the Brigade. Midshipmen live, eat, sleep, and drill with the members of their company. Teamwork and an understanding of group cohesion are paramount to success as companies then compete against other companies in academic performance, professional excellence, and intramural sports to earn points. Each semester, the company accumulating the most points is recognized as the best company out of the 30 in the brigade and receives the title of Color Company. The top two companies each semester receive special recognition and privileges for the next year.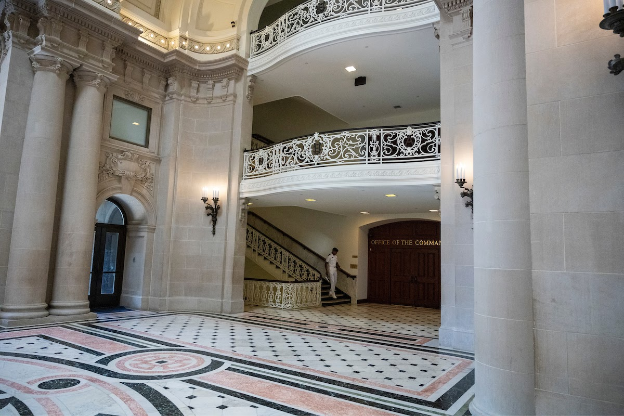 Incoming midshipmen are assigned to their companies upon arrival for Plebe Summer. During their first stop in Alumni Hall on Induction Day where haircuts and medical screenings are given, uniforms and gear are also issued. Upon departing Alumni Hall, plebes are then introduced to their new home for the next 4 years, Bancroft Hall. At the same time plebes are making their way to Bancroft Hall, their newly issued gear arrives by truck and is readied for delivery to individual rooms.
This gear has been issued by the Midshipmen Store, which is part of Naval Academy Business Services Division (NABSD) and located in the 3rd Wing of Bancroft Hall. This retail store supplies the Brigade with a wide range of required items, along with USN and USNA apparel, accessories and gifts. The Midshipmen Store also has a Marketplace where midshipmen can grab snacks and energy drinks to keep them focused. Midshipmen Store authorized patrons include the Brigade of Midshipmen and their parents, alumni and dependents, USNA faculty and staff, and others authorized by the USNA. All store profits are returned to the Brigade to support the more than 100 extracurricular activities and club sports.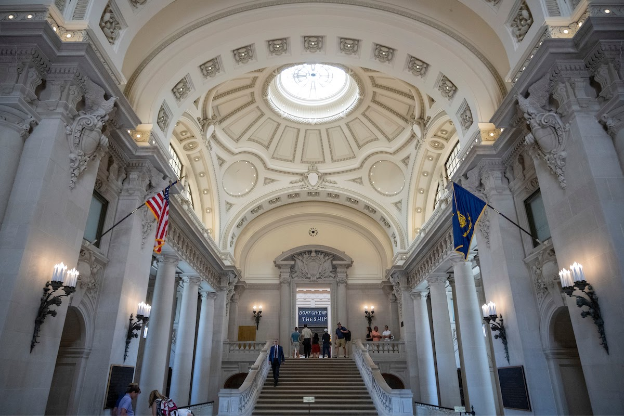 Some areas of Bancroft Hall are open to the public. The spectacular rotunda, a typical midshipmen room, and Memorial Hall, which honors USNA alumni lost in service to the country, are all available for public viewing.
To read the first part of this Bancroft Hall Blog Series, Home of the Midshipmen: Bancroft Hall Steerage Restaurant click the link below.