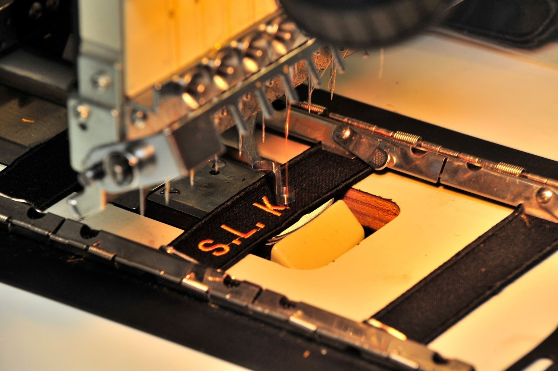 Famous quotes rarely come from cowboys, but cowboy-turned-actor, Will Rogers, seemed to have a comprehensive understanding of the human psyche. One of his more well-known quips is, "You never get a second chance to make a first impression".
It takes mere seconds for someone to form an impression of you. This quick assessment is frequently made before the individual even opens their mouth to speak or does anything in particular. Snap judgments are forged upon appearance, body language, mannerisms, and dress. Once these impressions are constructed, little can be done to reverse or undo them.
Military uniforms are symbolic of health, vigor, and courage, all characteristics that are impossible to properly convey if the fit isn't right or the uniforms exhibit wear and tear. A uniform appearance is highly desirable, yet the midshipmen of the United States Naval Academy (USNA) come in a variety of shapes and sizes while uniforms come in far fewer sizes. Serving with deft needles and an extensive knowledge of textiles, garment cuts and construction are the staff of the USNA Repair Tailor Shop.
When a midshipman needs the break of a cuff to hit at just the right spot or to have a zipper repaired, it's a quick trip down the stairs to visit the tailors of the Yard. Located in the 5th Wing basement in the north-east corner of the Service Mall is the Tailor Shop. Managed by the Naval Academy Business Services Division (NABSD), this busy workspace provides professional alterations, repairs, and monogram services to the Brigade, as well as active duty military, retirees, faculty, and staff.
All necessary services for uniform items issued to midshipmen, such as annual striping of jackets or sewing on name tapes, are provided and covered by midshipmen fees. Midshipmen never need to fret over a fallen hem or missing button either. Other services receive a quick turnaround allowing midshipmen to standby and wait while such small fixes are immediately taken care of. Civilian clothing may also be brought down to the tailor shop for a nominal fee. However, midshipmen must wear the uniform of the day to be served.
Other authorized users of the well-equipped tailor shop will find competitive rates for alteration, repairs, monogramming, and custom embroidery services.
Throughout the history of the Naval Academy, the Repair Tailor Shop has worked diligently to solve whatever uniform issues arise. In 1976, when the Academy welcomed female midshipmen, it wasn't long before it became apparent that the uniform cuts weren't always ideal for a female silhouette. In particular, the plebe white works blouse was especially ill-fitting. The square bottom was too narrow to fit straight on the hips. Female plebes took to folding the blouse under and stapling to the correct length on top of their hips. It was the tailor shop that was able to correct the blouse issue, letting the staplers go back to more important things.
Today, a staff of 19 tailors, seamstresses, and support staff keep the USNA Repair Tailor Shop operating as a well-oiled machine. They work diligently to ensure each new Naval Academy class is properly uniformed and that their uniforms can be maintained to military standards during their 4-year stay.