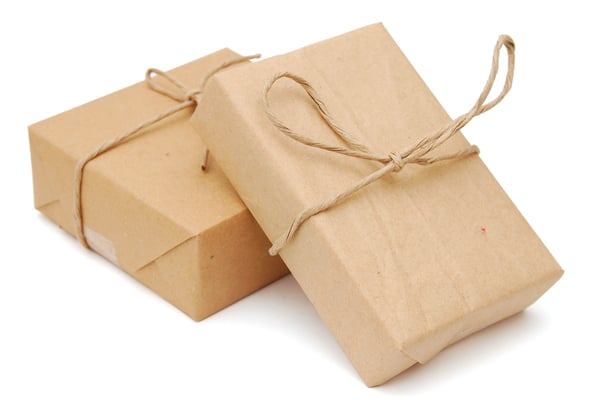 (Updated February 2021)
Mention the Dark Ages and the images conjured up frequently resemble a stark, cold, livelihood devoid of mirth and music. The official Dark Ages are defined as the Early Middle Ages, following the collapse of the Roman Empire, when the Goths and Vandals poured into Western Europe and brought violence and destruction with them.
Thankfully, the Dark Ages at the U.S. Naval Academy (USNA) bear little resemblance to life during the 5th to 10th centuries. While it may very well be stark and cold, devoid of mirth and music, the Dark Ages is also the satirical nickname given to the winter season on the Yard.
At the tail end of the winter months, the short month of February can drag on with sharply frigid nights and far too little sunshine. Spring's rejuvenating powers have not yet reached forward. The Dark Ages can take a physical and spiritual toll on the Brigade of Midshipmen, especially with COVID-19 restrictions.
During this gloomy period, any effort to bring surprise and joy to the life of a Midshipman can tremendously brighten their day and lift even the gloomiest moods. The easiest and best way to take part in enhancing morale and bringing happiness to the life of your Midshipmen during the Dark Ages is with a Snacker-Box.
What is a Snacker-Box?
Snacker-Boxes are similar to the traditional care packages parents often send to homesick college students, but Snacker-Boxes have several advantages for parents, students, and the Brigade.
While still a morale boost, anyone with prior Naval service knows that care packages of home-baked cookies often arrive at the ship or duty station as little more than stale crumbs. Snacker-Boxes are made on-site at the Academy so that all snacks are received fresh and perfectly intact.
Sending your own care package requires shopping, baking, and standing in line at the Post Office. Save time and effort - and avoid US Postal Service delays - by ordering a Snacker-Box instead. Ordering Snacker-Boxes can be completed with a single email. Just print and fill out the form, then scan and email it or fax it in. Only two days are required for processing, which is much quicker than mailing, and there are no associated delivery fees, postage, or sales taxes.
Better yet, there are multiple Snacker-Boxes to choose from. If your Midshipman has a sweet-tooth, they'll enjoy the Sweet Tooth Snacker-Box, filled with a variety of popular chocolates and gummies to satisfy those sugar-cravings. The Old Salty Snacker-Box is for those who crave the crunch of salty snacks. Even if your Midshipman is the type to stick to a strict workout regimen, the Hi-Energy Snacker-Box will fit the bill with its selection of protein and energy bars.
And finally, there's the Cookie Box. This isn't a sad package of store-bought cookies, but an assortment of 4 dozen fresh-baked Drydock cookies - just like the homemade kind. The assortment includes chocolate chip, peanut butter, snickerdoodle, double chocolate, and oatmeal raisin. Drydock cookies can also be added to any of the Snacker-Box options in 1 and 2 dozen increments.
Do you know your Mid is preparing for a big exam, or want to help them celebrate a big event? Not a problem. Simply select the specific day your Mid receives their box. Snacker-Boxes will be available for your Midshipman to pick up any Monday through Thursday during the academic year.
Birthday Snacker Box
Birthdays away from home can be difficult for both parents and Midshipmen. Though you can't be there to sing Happy Birthday and watch them blow out the candles on a cake, you can surprise them with a special birthday muffin complete with a candle!
Snacker-Boxes make for welcome treats, but the thought behind sending them is often most uplifting. Include a custom message of love and encouragement with any box. At a time when it's cold and gloomy outside, that message is needed more than ever.
All profits NABSD earns through sales of goods and services goes to support club sports, extracurricular activities, and other efforts to enhance the quality of life for the Brigade.