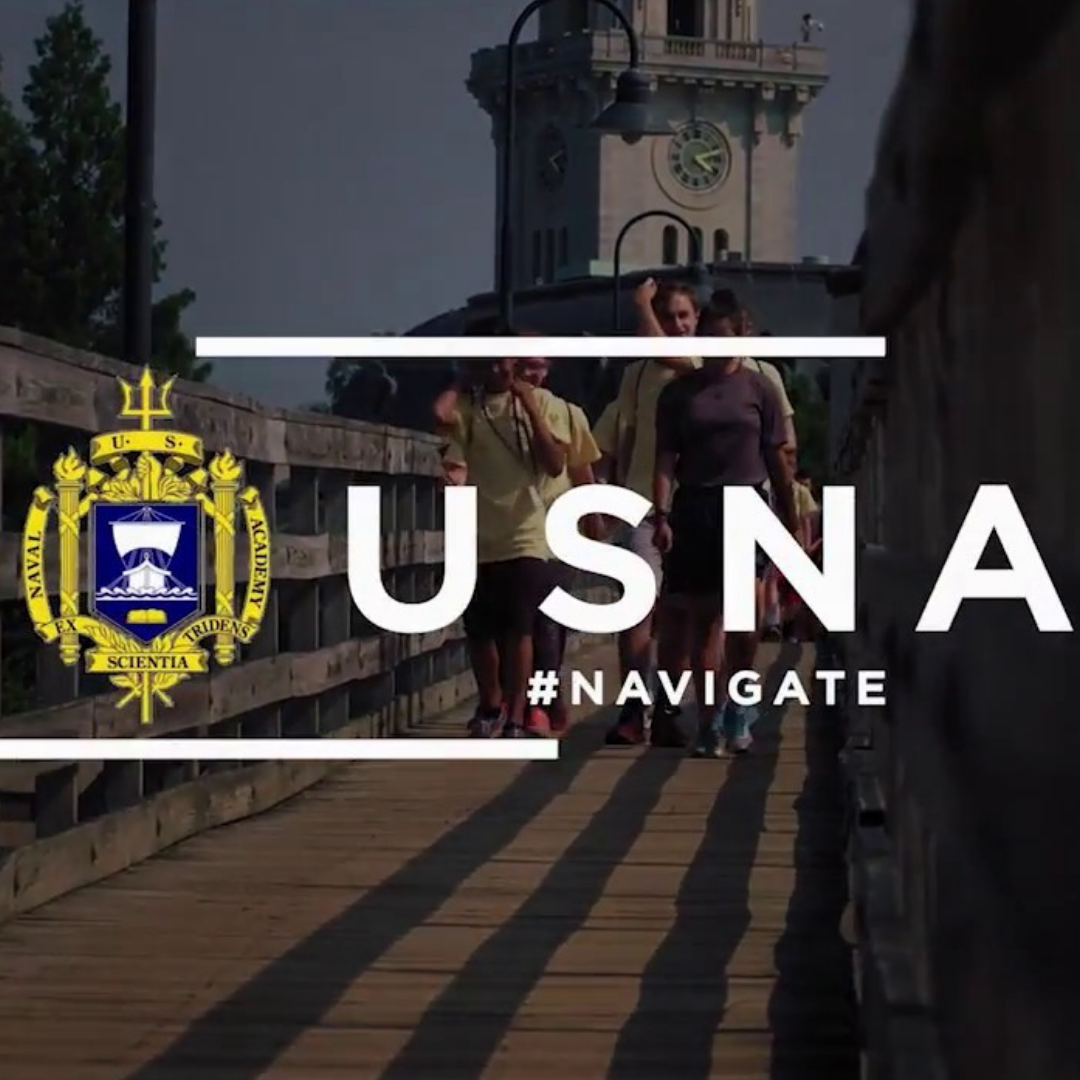 Science, technology, engineering, and mathematics (collectively referred to as STEM) are growing fields where students can find exciting and fulfilling careers as we move into a future burgeoning with technologies. The USNA enjoys a long history of preparing young adults for service as commissioned officers in the U.S. Navy and Marine Corps, and proudly offers an annual Summer STEM Program to give 9th-11th graders an opportunity to connect with peers and experience these fields first-hand through a variety of unique projects.
Students in good academic standing can apply to participate in one of three week-long programs (for their respective grade level), which focus on real-world application of STEM disciplines. It's best for students to plan for the next Summer STEM program early, as the application process opens in January. The program requires students to participate in challenges with their peers, under the supervision of midshipmen (USNA students) acting as mentors. Projects range from building autonomous robots, to designing rocket gliders, to working with lasers. Tuition for the program is $550, which includes room and board. What will student participants get for their money? Here are a few of the greatest benefits that rising students can receive from joining the USNA Summer STEM Program.
Gain Valuable Experience
In STEM fields, there is no substitute for hands-on experience with practical applications. That's exactly what the USNA Summer STEM Program offers, with opportunities to design, build, and experiment, putting knowledge and skills to the test. Creative collaboration is encouraged as a means of meeting challenges head-on and finding innovative ways to solve problems.
Collaborate and Make Connections
One of the driving goals behind the summer program is to introduce students to a diverse peer group. Although the program ostensibly focuses on a series of projects related to STEM fields, with challenges involving everything from cybersecurity and AI, to circuitry and drones, to building marine habitats, students must work together toward common goals and successful outcomes. Many students forge lifelong friendships following their time in the Summer STEM Program.
Overcome Challenges
The USNA Summer STEM Program is designed to challenge participants by presenting projects that go beyond theory and classroom learning. Students interested in science, technology, engineering, and math have the opportunity to move beyond mere academics in state-of-the-art USNA lab facilities, gaining hands-on experience with real-world applications in these technical fields.
Open the Door to New Opportunities
Participation in the USNA Summer STEM Program may be a great experience, but some students are bound to get a lot more out of it. It's no surprise that the USNA uses these camps as an outreach and recruiting program, and interested students could go on to enter the USNA after high school.
They might also use their time and experience to move ahead with their own projects as a way to flex their mental muscles, participate in additional STEM challenges, gain scholarship funding, or flesh out college applications. For students willing to take the leap and try something new, the USNA Summer STEM Program can lead to new personal and academic opportunities. For those students, we suggest preparing now and planning for the next Summer STEM program in 2020. The application process will begin before you know it.