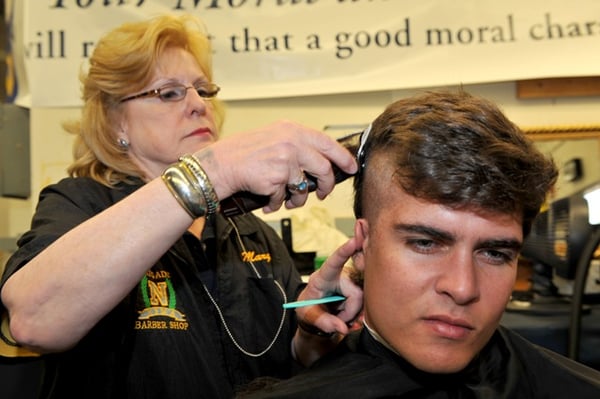 For members of the military, uniform regulations dictate personal appearance to include grooming and hair requirements. These regulations are not arbitrary or merely time-honored military traditions. While these regulations have both appearance and functional purposes, they have been able to adapt to the changing demographics of the personnel making up our armed forces.
One purpose of personal grooming regulations is that the standards provide a neat, professional appearance in uniform. In addition to providing a uniform look among troops, a professional appearance generates public confidence in our fighting forces.
More importantly, however, is safety. Hairstyles that are trimmed short, close to the scalp, or fastened securely to the head are less likely to be grabbed in close combat or caught up in machinery. But perhaps the most applicable concern is that headgear, particularly safety headgear, such as gas masks or firefighting rebreathers, must fit properly in order to properly protect the military member.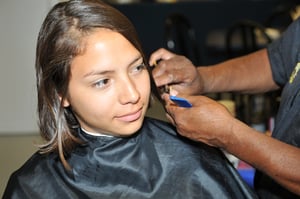 As the United States Naval Academy (USNA) prepares young men and women to become professional officers in the US Navy (USN) and US Marine Corps (USMC), grooming regulations tend to closely follow those of the USN, though not always identically. Over the years, both the USN and USNA have striven to update guidelines in order to better accommodate the diversity making up their ranks.
In July 1976, 81 women took the oath of office and entered service at the USNA. This historic event necessitated modifications to Midshipmen Uniform Regulations to account for the different requirements in uniform and grooming. The new female midshipmen were required to have hairstyles that when brushed out, did not touch the collars of their uniforms and after intense physical activity, could quickly and easily be rearranged.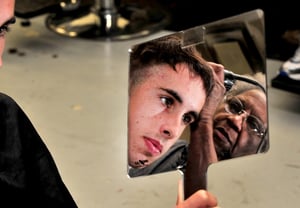 In 2018, an effort was made to better accommodate a diversity of hair textures that did not easily fit into previous regulations. New standards have been adopted to ensure relaxed, braided, textured, and natural hair can conform to uniform standards and present a neat, professional, and well-groomed appearance.
In the 44 years that have passed since women first entered the Academy, the regulations for female hairstyles have changed, but hairstyles that are eccentric, faddish, or out of standard remain prohibited. Styles must not interfere with uniform hats and headwear or jeopardize safety when using the equipment.
Incoming plebes should be aware that there is a limited amount of time to maintain hair over Plebe Summer. Days will be spent taking part in a number of physical activities, such as swimming and circuit training. Hairstyles should be easy to manage and not one that the plebe does not have practice managing during an active lifestyle.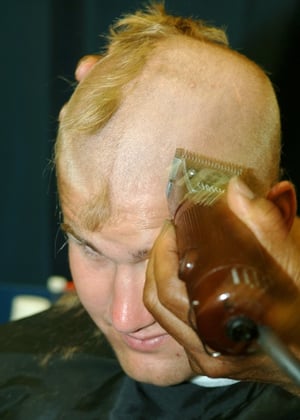 The Naval Academy Business Services Division (NABSD) Barber/Beauty Shop provides hair services to midshipmen and military personnel. The shop, located in the basement of Bancroft Hall in wing one, has 19 stations available. In 2019, over 52,000 hair services were provided by a staff of 23 barbers and cosmetologists. NABSD supports the midshipmen by returning 100% of the profits back to the Brigade to fund extra-curricular activities and club sports.
The USNA Barber/Beauty shop offers more than just a traditional military-style haircut. Additional services available to both male and female midshipmen include shampooing, styling and blow drying, deep conditioning, dandruff, and chlorine removal treatments, and facial waxing. Females can also come in for up-dos for formal events, as well as a variety of braided styles. Located in Bancroft Hall Basement Wing One, walk-in services are available, but appointments for midshipmen are only available using the Barber/Beauty Shop Scheduler.
Watch this fun video put on by the USNA Barber Shop to see what they're up to during this time!